3 Laser Treatments to Improve Your Skin Health and Complexion
Posted on Sunday, January 1st, 2023 by Douglas M. Stevens, MD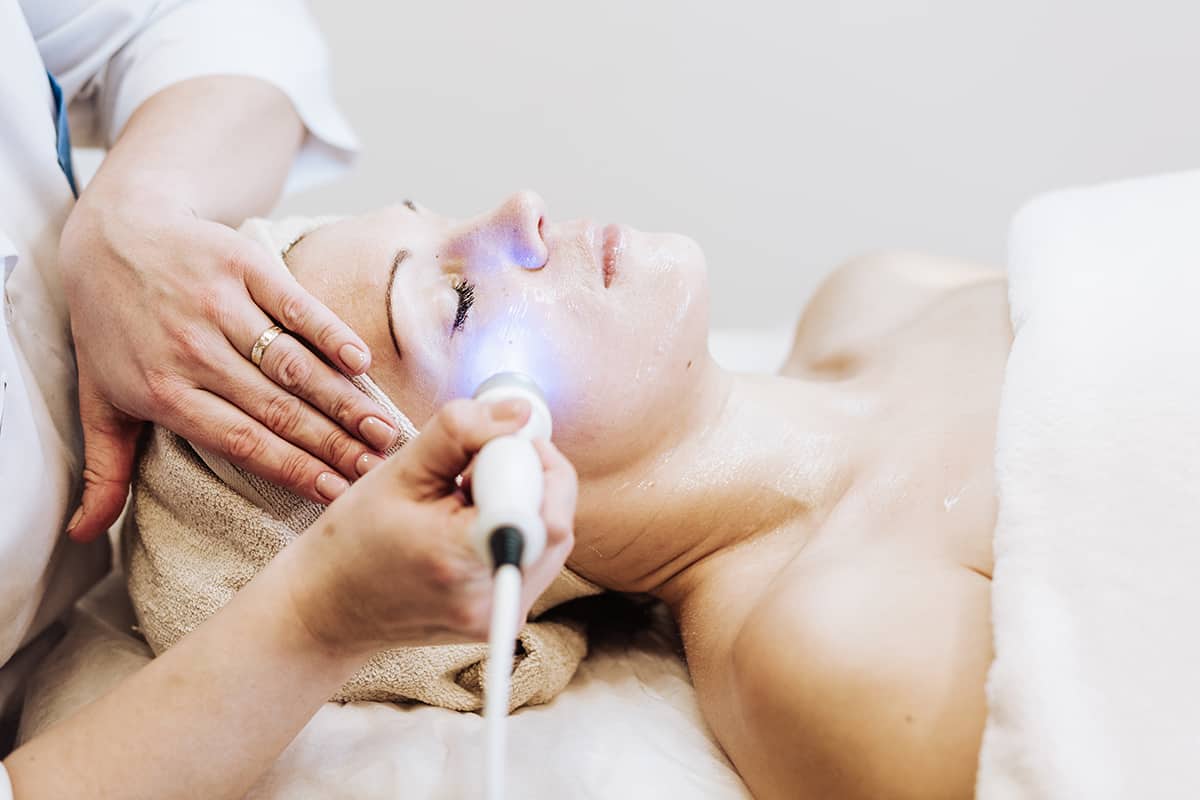 Natural aging, environmental hazards and lifestyle choices can impact your skin health and facial appearance. Many adults struggle with acne scars, pigmentation concerns and deep wrinkles. Skin conditions and vascular diseases may also affect your complexion. Fortunately, laser technologies have advanced treatment options for common skin concerns, offering facial rejuvenation that targets your specific issue for renewed skin health.
Our double-board-certified facial plastic surgeon, Dr. Douglas Stevens, performs all surgical and non-surgical treatments. At Stevens Facial Plastic & Laser Center, you're in experienced hands whether you're interested in dermal fillers or eyelid surgery.
Our Fort Myers office offers a variety of laser treatments that can refresh your complexion and improve your skin health, including:
1.    Intense Pulsed Light (IPL) Therapy
IPL treatments use intense light flashes to target visible facial vessels (spider veins), melasma, rosacea, freckles, brown spots and other tone and texture concerns. This laser technology is used for the face, neck, chest or hands and focuses on skin problems caused by hormonal changes, vascular conditions or sun exposure.
IPL therapy uses light waves to target certain pigments, lesions or vessels under the top layer of skin (epidermis). The light destroys the targeted cells, which are then naturally eliminated by your body a few weeks after treatment. Lesions look darker after IPL treatment but flake away or break down as the skin heals.
Blood vessel concerns are treated differently with IPL therapy. The light wavelengths heat the blood supply found in the targeted vessel and thicken the blood to stop circulation. The tiny veins collapse and are absorbed by the body, revealing a more even skin tone.
2.    Fractional CO2 Laser
Laser resurfacing with Fractional CO2 laser tightens facial tissues and reduces pigmentation and texture issues. Fractional CO2 resurfacing is the most powerful laser option for wrinkles and requires some downtime and anesthesia. The procedure requires local and topical anesthesia or IV sedation to ensure the patient is comfortable.
The laser treatment takes about one hour, and the healing time depends on the intensity. Deep lines may require about one week of downtime, but the skin will remain pink and sensitive for up to six weeks. Fractional CO2 resurfacing for loose skin may have a shorter recovery.
Fractional CO2 laser resurfacing is a carbon dioxide-based technology that uses the laser to create narrow columns deep into the skin layers. The surrounding skin is left intact, and the small holes trigger the body's natural healing response. These laser treatments can dramatically improve moderate to deep wrinkles, facial scarring, uneven skin tone, thin or loose skin, and other problems.
3.    Morpheus8
Morpheus8 combines radiofrequency (RF) energy with microneedling to improve wrinkles and loose skin. People with fine lines on their lower face or neck, mild skin laxity, jowling, scarring or an uneven skin texture can benefit from Morpheus8 treatments. The microtraumas created by the needle-tipped device stimulate natural healing to repair these tiny wounds and generate more collagen. The RF energy heats the deep tissues to tighten the skin and improve texture. The treated area looks firmer and more supple in the months following Morpheus8 treatments.
Dr. Stevens performs Morpheus8 sessions at our Fort Myers office. Treating the whole face and neck typically takes 20-30 minutes after the face is numbed and cleansed. While the skin may feel red and slightly tight for several days, Morpheus8 treatments involve little to no downtime.
If you're interested in laser treatments for your skin concerns, contact Dr. Stevens in Fort Myers, Florida. Call Stevens Facial Plastic & Laser Center at (239) 481-9292 to schedule a consultation.