Achieving Skin Rejuvenation Without Surgery: Facial Fillers
Posted on Thursday, January 21st, 2016 by Douglas M. Stevens, MD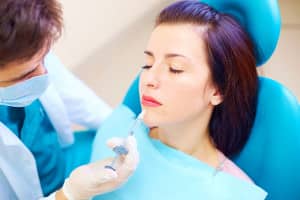 Often, our blog posts tend to answer questions that we've encountered in interacting with patients. Today's post is no different. We often get asked how someone can achieve skin rejuvenation – and combat the signs of aging – without undergoing surgery. Well, it's completely possible and pretty easy to do. Let's discuss what some of those options are and what they address. We'll only mention a few here in this post, but be sure to check out our website for more options that might suit your rejuvenation wants and needs.
Fillers Can Provide Rejuvenation
When you're focusing on reversing the effects of aging, you may want to consider fillers first. One of our team's most trusted fillers is BellaFill®. This is an injection that aims to fill in the volume that may be lacking the facial area. This injection takes effect immediately, and the difference is instantly visible. This also is a simple procedure that requires no recovery time! We find that's a big plus for those patients who want to get right back into their daily routine.
Another non-surgical skin rejuvenation filler we suggest is Botox®. This product aims directly at the muscles that create facial creases and wrinkles, which means this procedure goes straight to the source of the problem. Botox® helps prevent long-term damage by addressing the creases before they become deep and unavoidable.
And finally, Juvederm® is another filler that tackles the creases in your face, but it is mostly targeted at the mouth and lip area. This filler really enhances the lip area, augmenting it and bringing it back to a youthful look. This rejuvenation is a favorite among our clients.
But There Are More Options
Although we just mentioned three of the many non-surgical procedures we perform, the message is clear here: we can help you achieve the look you want without going under the knife. Call the team at Douglas Stevens, MD to help you rejuvenate your skin, surgery-free. (239) 481-9292.