Bellafill vs. Dermal Fillers: Which is Right for You?
Posted on Tuesday, April 5th, 2022 by Douglas M. Stevens, MD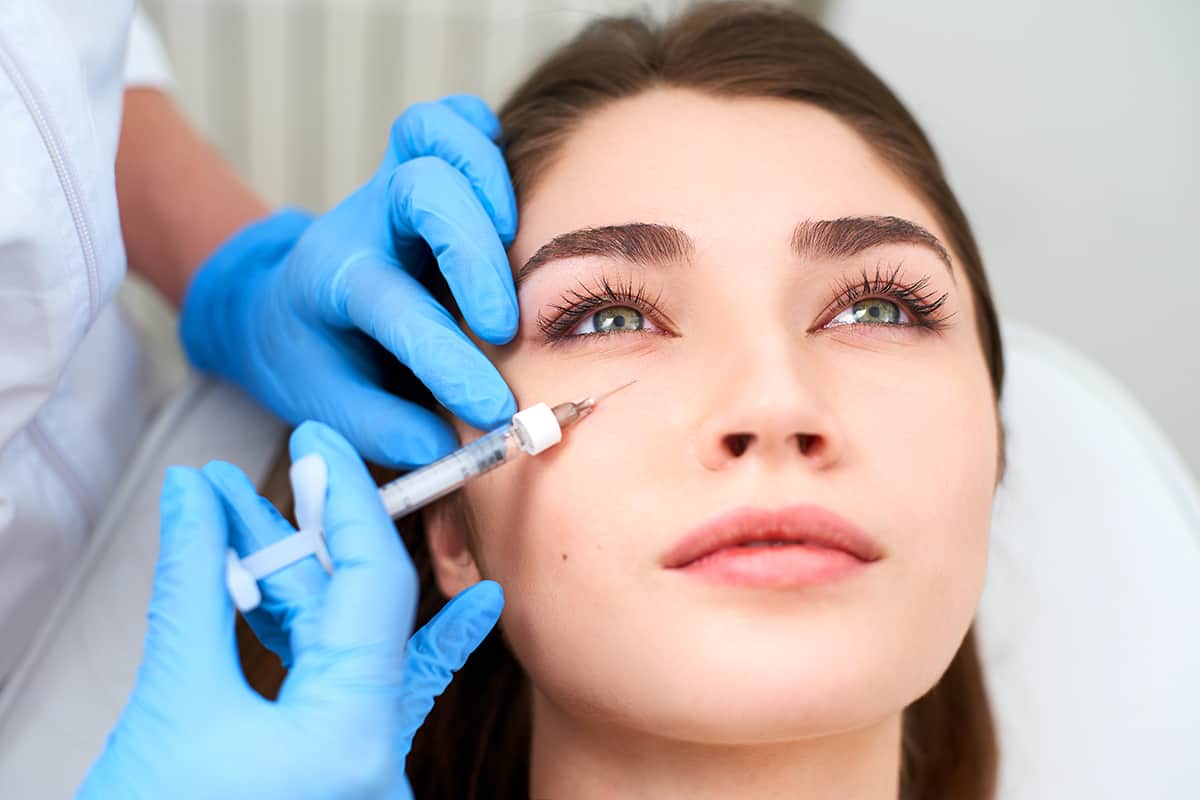 Injectables are a minimally invasive way to smooth lines and wrinkles and restore facial volume without the incisions and downtime involved in plastic surgery. Bellafill and other dermal fillers offer various benefits, depending on your cosmetic concerns. Dr. Douglas Stevens is a Bella Diamond provider for Bellafill and a top-1-percent injector for the product nationwide. He will match you with the right dermal filler to deliver the best results for your unique facial structure.
Which Dermal Fillers Offer Immediate Results?
While most dermal fillers contain hyaluronic acid, Bellafill combines collagen with PMMA (polymethyl methacrylate) microspheres to create a building block for new, natural collagen formation. The collagen in the injectable provides immediate results, while the PMMA microspheres set the mold for long-lasting improvement. After your Bellafill treatment, you will notice smoother skin with reduced smile lines (nasolabial folds), acne scarring and tear troughs (creases between the upper cheek and lower eyelid). Bellafill can also add volume to the temples and lift the cheeks.
Revanesse Versa and Restylane Kysse dermal fillers also offer immediate results. Revanesse Versa restores volume to the lips, cheeks, tear troughs and other areas, and Kysse enhances the size of your lips and reduces lip lines and surrounding wrinkles.
Which Dermal Filler Lasts the Longest?
Bellafill is the only dermal filler FDA approved to last at least five years, with 83 percent of patients in a long-term study reporting they were still satisfied with their results after five years. The natural collagen grows in the foundation created by the PMMA microspheres in your skin for a youthful complexion without the hassle of maintenance treatments.
Revanesse Versa and Restylane Kysse offer smooth skin and fuller lips for up to one year. You will need repeat treatments to maintain your results with these hyaluronic acid-based dermal fillers.
Cosmetic Uses for Each Dermal Filler
Dermal fillers are created to address specific aesthetic problems. One injectable may offer excellent results for smile lines, while another provides a minimal improvement in the same area. Bellafill is best used for nasolabial folds, acne scars, sunken cheeks, hollow temples and tear troughs. Restylane Kysse is specifically designed for treating the lips, and Revanesse Versa focuses on the cheeks, lips, marionette lines, tear troughs and smile lines.
Discover What Dermal Fillers Can Do for You
Injectables are a great way to reduce an aging appearance without facial plastic surgery. Schedule your consultation with Dr. Stevens in Fort Myers to determine which dermal filler will deliver your desired results long-term. Contact Stevens Facial Plastic and Laser Center.