Common Cosmetic Concerns Among Male Patients
Posted on Wednesday, August 16th, 2017 by Douglas M. Stevens, MD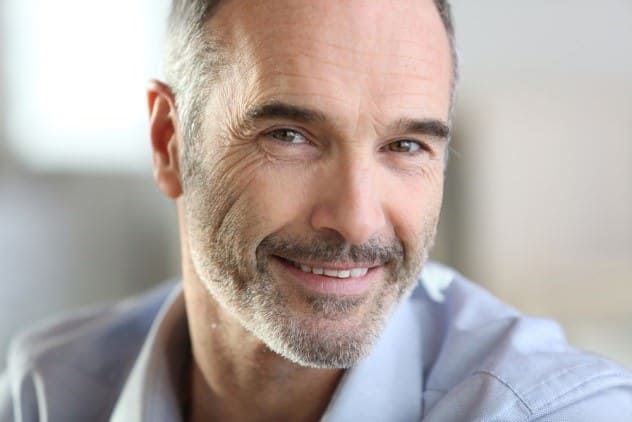 Historically, women have made up the overwhelming majority of plastic surgery patients. However, times are changing and now Dr. Douglas Stevens encounters male plastic surgery candidates in Fort Meyers almost every day. These men want to make an investment in their appearance so they can look as good as they feel. Dr. Stevens is pleased to be able to help men achieve their goals.
In this post, Dr. Stevens outlines some of his male patients' most common concerns and how he can best address them.
Pesky Wrinkles
Many of Dr. Stevens' male patients are concerned about noticeable facial wrinkles and fine lines. Often, these lines can be minimized with injections of Botox or dermal fillers. Treatment is quick enough to be performed on a lunch break, and can yield almost-immediate results. This is a great option for the busy man that doesn't have time to devote to facial surgery and the related downtime.
Men that opt for injectable wrinkle reducers usually return to Dr. Stevens' office every few months for repeat treatment.
Loose Skin
Aging men that have lost collagen and no longer enjoy smooth, supple skin may be great candidates for non-surgical skin tightening. Dr. Stevens can use technologies like fractional CO2 laser skin resurfacing to tighten skin and eliminate wrinkles and other skin imperfections.
Double Chin
Another common cosmetic concern among men is a double chin or a poorly defined jawline. Dr. Stevens can perform liposuction under the chin and along the jawline to eliminate stubborn fat deposits. Or, if the entire lower facial area is saggy and has displaced or fallen fat, facelift might be a better option to restore attractive, youthful contours.
Tired-Looking Eyes
A number of men, especially aging men, are concerned about eyes that look fatigued, sad or angry because of loose skin or fat displacement. Eyelid lift surgery is a great way to rejuvenate the upper and lower eyelids by trimming excess skin, repairing the eyelid muscles and repositioning excess fat deposits.
Unwanted Tattoos
Men with regrets about old tattoos can have them lasered off with Dr. Stevens. Laser tattoo removal usually takes a few visits to see results but tattoos fade considerably.
Book an Informational Consultation with Dr. Stevens
Anyone seeking a solution to their cosmetic concerns is welcome to book a consultation with Dr. Douglas Stevens at his Fort Myers facial plastic surgery practice. Please call or email us today to make an appointment.