Resetting the Clock on Aging with Eyelid Surgery
Posted on Thursday, January 18th, 2018 by Douglas M. Stevens, MD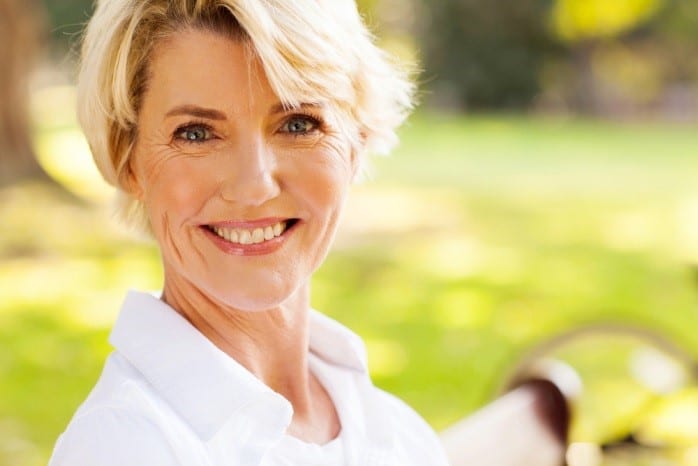 Your eyes are the first thing a person sees when they look at you. Unfortunately, they are also an area that has some of the most visible signs of aging. Drooping upper eyelids or sagging lower eyelids can add years to your face and make you appear tired or angry.
Eyelid surgery, referred to as blepharoplasty, is one of the most impactful cosmetic procedures when it comes to looking younger. In this post, Fort Myers cosmetic surgery specialist Dr. Douglas Stevens discusses how eyelid surgery can help you reset the clock on aging.
The Causes of Drooping Eyelids
Aging and hereditary factors are common causes of drooping eyelids. The muscles that support the upper and lower eyelids weaken with age, and the fatty tissues can begin to sag. This can cause a tired or angry looking appearance, even when you are well-rested.
In the upper eyelids, drooping skin or fatty tissue can partially cover the eyes. Sagging lower eyelids can result in the appearance of bags under the eyes. Any of these conditions can make your face look older and less relaxed.
How Eyelid Surgery Can Help
Upper or lower blepharoplasty can make relatively simple changes that make a big difference in how you look. In an upper blepharoplasty, incisions are made in the natural eyelid crease to minimize visible scarring. Excess skin and/or fatty tissue is removed while maintaining the natural look and function of the eyes.
Lower blepharoplasty can involve the removal of skin and fatty tissue as well. In some cases, fatty tissue needs to be repositioned or added to reduce a hollow appearance under the eyes. Once again, incisions should be made in the natural eyelid crease or the inner eyelid to prevent visible scarring.
Choose an Experienced Eyelid Surgeon
Eyelid surgery yields the best results when a surgeon customizes the procedure based on the patient's unique eye shape. You should choose a board-certified facial plastic surgeon with experience performing procedures on the delicate structures of the eyelids.
An experienced surgeon can produce results that are subtle but impactful. You'll appear years or decades younger while keeping your unique and natural look.
Look as Young as You Feel
Open your eyes to new possibilities during a consultation with Fort Myers facial plastic surgeon Dr. Douglas Stevens. Schedule your appointment at Stevens Facial Plastic and Laser Center by calling (239) 481-9292 today.