When Is It Time To Switch From Injectables To Facial Plastic Surgery?
Posted on Wednesday, April 7th, 2021 by Douglas M. Stevens, MD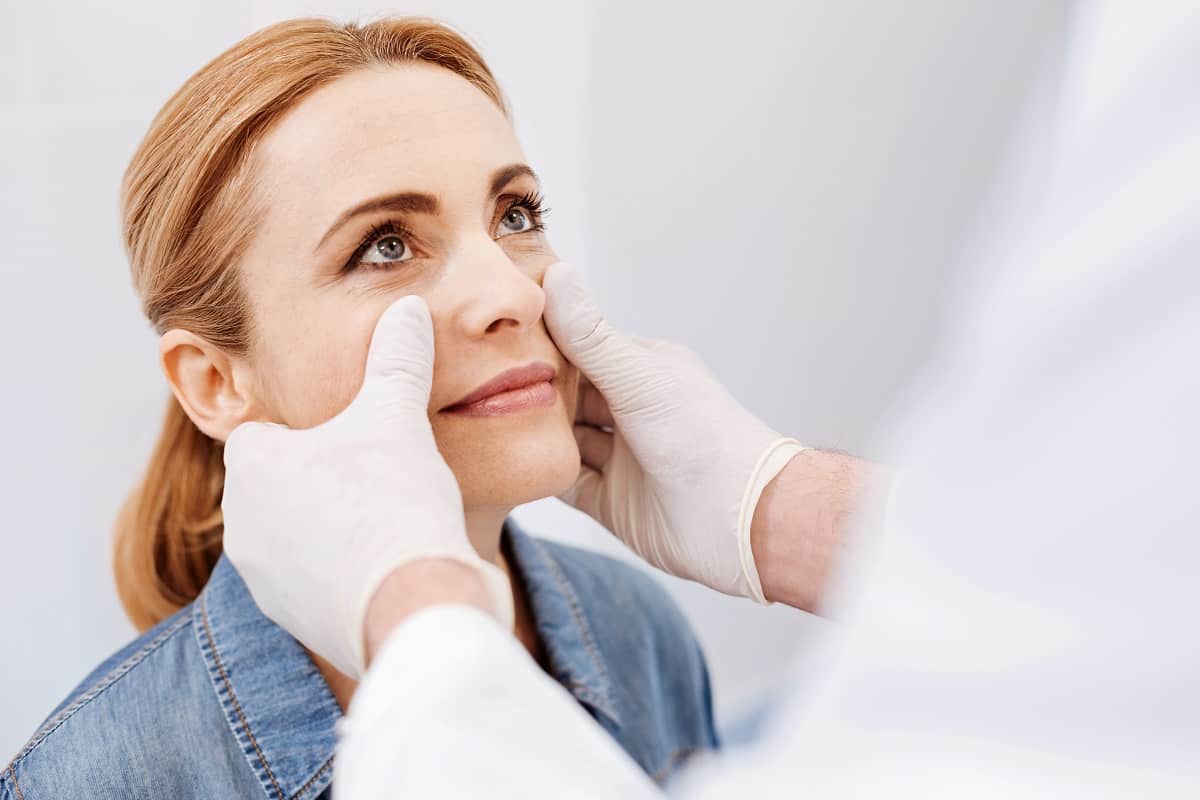 An ever-evolving landscape of injectable products can help you maintain a refreshed appearance that still looks natural. Botox and fillers are administered during a minimally invasive in-office procedure, require little downtime and produce rapid results.
Despite the benefits, injectables are not a cure-all for everyone's needs. At a certain point, you may learn that facial plastic surgery is more appropriate for your goals. Read on as Dr. Douglas Stevens explains when it is time to switch from injectables to facial plastic surgery.
You Have Loose, Saggy Skin
Injectables are a quick fix for age-related fine lines, wrinkles and volume loss. Botox relaxes wrinkle-causing facial muscles, and fillers plump and volumize the skin. As useful as injectables are, they cannot remedy more severe signs of aging, such as loose skin, sagging cheeks or jowls.
Only facial plastic surgery procedures, such as facelift, eyelid surgery or brow lift, can address laxity and sagging. These procedures lift and tighten the skin as well as the underlying tissues and muscles.
You Are Unhappy With the Upkeep
Injectables can keep wrinkles and fine lines at bay, but the results do not last forever. To enjoy the effects long-term, you have to be vigilant about keeping a consistent injection schedule. Maybe you have discovered that the repeated upkeep is too much of a strain on your lifestyle. Not everyone has the time or desire to fit follow-up treatments into their busy schedules.
Facial plastic surgery is meant to be a one-time procedure, and requires one to two weeks of recovery downtime. However, there is no upkeep or maintenance required. Once you have surgery and recover from it, you can enjoy your results for years to come.
The Cost of Injectables Becomes a Burden
The cost of injectables can add up over time, especially if you have to repeat treatments every three or four months. Facial plastic surgery is more expensive than a single Botox or filler treatment, but it may end up costing you less money in the long run. Additionally, our practice accepts financing through CareCredit, which allows you to split the cost of surgery into manageable monthly payments.
Find a Treatment Plan That Works for You
Dr. Stevens and our team of professionals have years of experience helping patients like you achieve beautiful, youthful-looking results. To discuss your unique goals and find a treatment plan that aligns with your needs, please schedule a consultation at our practice. Call or email us today.