FACIAL CONTOURING & REMODELING FORT MYERS
ALSO SERVING PATIENTS IN NAPLES AND BONITA SPRINGS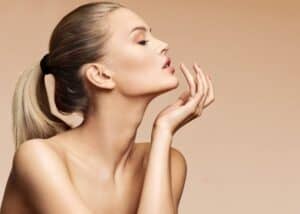 Your facial appearance and profile are unique and challenging to alter through diet, exercise and over-the-counter creams. Non-surgical or minimally invasive facial contouring and remodeling offers a way to reduce facial fat, tighten skin and smoothen signs of aging. Our board-certified facial plastic surgeon uses InMode technologies to provide our Fort Myers patients with a younger-looking face and neck.
Facial remodeling alters and renews the facial tissues to improve your facial concerns. Stevens Facial Plastic & Laser Center can help you achieve a youthful glow without invasive surgery. Dr. Douglas Stevens offers Evoke, FaceTite, AccuTite and Morpheus8 non-surgical treatments and will customize your session to target your troublesome areas.
Evoke uses bipolar radiofrequency (RF) energy to alter the deep layers of your skin in the Fibro Septal Network for optimal tissue remodeling. The hands-free device delivers constant thermal energy to the treated area to improve the definition of your facial features and provide a better profile. This InMode technology focuses on the cheeks, jowls, neck and submental (double-chin) areas.
Evoke treatments can smoothen wrinkles by improving skin texture, tightening the tissues and providing a more chiseled chin and better contour of the neck and jawline. Facial remodeling with Evoke can give you long-lasting results but does not stop the aging process.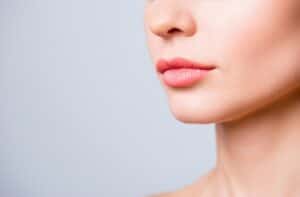 FaceTite and AccuTite offer targeted facial contouring that is safe, effective and minimally invasive. This technology allows you to enjoy results similar to those of a facelift but without invasive surgery, general anesthesia and extensive recovery. These treatments improve skin firmness using directional RF energy to remodel the tissues and coagulate fat cells.
Also called radiofrequency assisted liposuction (RFAL), the FaceTite and AccuTite technology combines skin tightening and fat reduction. These treatments can improve signs of aging around the eyes, lines and wrinkles around the nose and mouth, submental fat, jawline definition and sagging skin in the neck. AccuTite targets difficult-to-reach areas of the face that are small and delicate, such as loose skin and wrinkles near the eyes.
FaceTite and AccuTite can provide a more defined facial appearance through fat reduction and skin contraction without surgery.
Morpheus8 by InMode combines microneedling with the remodeling capabilities of radiofrequency energy to tighten loose, wrinkled skin. The device works by remodeling and stimulating collagen, a protein that maintains youthful skin but decreases with age. Morpheus8 works by creating micro-traumas in the skin with a needle-tipped device that delivers RF energy to the treated area. This minimally invasive treatment offers deep tissue remodeling and also targets fat cells. These sessions are customized for small facial areas and can be used on the body as well. Morpheus8 can improve an uneven skin texture, facial scarring, jowls, mild sagging skin and signs of aging on the lower face and neck.
Your Facial Contouring & Remodeling Treatment
These InMode technologies offer quick treatments with little to no discomfort. Your sessions may take less than an hour, making non-surgical facial contouring and remodeling an ideal option for someone looking to improve facial concerns over their lunch hour. Most patients require multiple treatments to reach their desired look, but you may notice firmer skin and wrinkle reduction after your first session.
Contact Stevens Facial Plastic & Laser Center
If you struggle with sagging facial skin, excess fatty tissue and lines and wrinkles, facial contouring and remodeling may be right for you. Call 239-481-9292 to schedule a one-on-one consultation with Dr. Stevens in Fort Myers today at Stevens Facial Plastic & Laser Center.