Morpheus8 in Fort Myers
ALSO SERVING PATIENTS IN NAPLES AND BONITA SPRINGS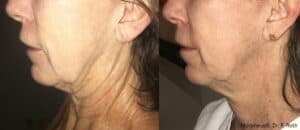 Dr. Douglas Stevens is pleased to announce a new tool in his anti-aging arsenal at Stevens Facial Plastic & Laser Center. Morpheus8 is a breakthrough treatment that combines microneedling with radiofrequency energy to improve the appearance of loose, wrinkled skin on the face and neck. The in-office treatment can be performed without surgery, significant downtime or pain.
If you are looking for a conservative treatment to help you look as young as you feel, Morpheus8 may be the ideal solution for you.
How It Works
Morpheus8 rejuvenates loose or wrinkled skin by triggering the production of new collagen. Collagen is essential to firm, smooth skin, but unfortunately our natural production of collagen dwindles as our bodies age.
Morpheus8 combines radiofrequency with microneedling. Microneedling is the practice of using a needle-tipped device to create tiny punctures in the skin. The body responds by producing more collagen to repair these wounds. As a result, the skin gradually starts to look firmer, smoother and plumper in the weeks following treatment.
Adding radiofrequency energy intensifies the effects of microneedling by generating heat in the deep layers of the skin for a tightening and contouring effect.
Morpheus8 Benefits
You may see benefits from Morpheus8 if you are self-conscious of any of the following signs of aging:
fine wrinkles or lines on the lower face and neck
mild sagging of the facial skin
mild jowls
uneven skin texture or scarring
Morpheus8 Treatment Details
Morpheus8 is conveniently performed in our office. The targeted skin is numbed and cleansed. Then, the treatment handpiece is passed over the skin. Depending on your specific needs, you may opt to treat your full face, or a limited area such as your neck or jawline. It takes approximately 20 to 30 minutes to treat the entire face and neck.
After a Morpheus8 treatment, the affected skin may be mildly red and feel slightly tight for a few days. However, there is little to no downtime required. Dr. Stevens will provide you with complete recovery instructions, including a timeline for returning to work, exercise and other regular activities.
For the best results, Dr. Stevens recommends a series of at least three treatments, spaced six to eight weeks apart. He will evaluate your specific skin concerns and skin type when making personalized treatment recommendations.
Morpheus8 FAQs
What is Morpheus8?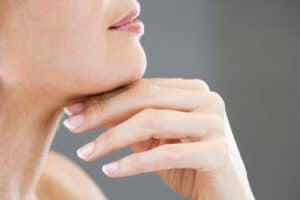 Morpheus8 is a non-surgical face and neck treatment that combines radiofrequency (RF) energy with microneedling to penetrate deep skin layers for increased collagen and elastin production. These two proteins are responsible for that youthful glow of soft, smooth, taut skin. The device reaches 4mm into the skin to trigger your body's natural healing response for skin remodeling to improve loose, wrinkled skin on the face and neck. Morpheus8 is an effective option for people with mild "jowling" and sagging skin in the lower face and neck, fine lines and wrinkles, scarring or uneven skin texture.
What Areas Can be Treated with Morpheus8?
Morpheus8 is used for the lower face and neck to reduce acne scarring, wrinkles, loose skin and other cosmetic concerns. However, the minimally invasive treatment may benefit other areas such as the décolletage and breasts to decrease "crepey" skin, stretch marks, surgical scars and other types of skin damage. The radiofrequency microneedling technology can also treat a double chin, under-eye bags, large pores and smoker's lines.
How Many Treatment Sessions Do I Need with Morpheus8?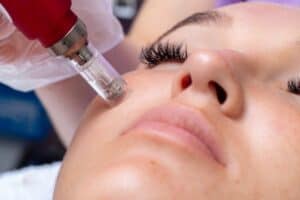 Dr. Stevens recommends at least three treatments spaced six to eight weeks apart to achieve the best results. You may see results after the first session with more visible improvements when the treatment series is finished. He may recommend maintenance treatments or additional sessions to reach your desired results.
What Are the Benefits of Morpheus8?
Morpheus8 technology is a safe and effective non-surgical way to tighten skin and reduce skin concerns with wrinkles, scarring, sun damage and more. This treatment builds upon microneedling results by adding radiofrequency energy. The RF energy is emitted from the end of the surgical pins used to create micro-traumas in microneedling treatments, offering double the benefits for optimal skin rejuvenation and tightening.
This series of treatments is an excellent option for people who are not ready for a facelift or neck lift but struggle with mild to moderate signs of aging in the lower face and neck.
What is the Recovery like After Morpheus8?
You will need to avoid direct sunlight and tanning for some time after Morpheus8. You can apply makeup after two to three days and use sunscreen every day to protect your skin and preserve your results. You may experience some swelling, redness or bruising for up to five days, and Dr. Stevens will give you instructions for caring for the treated area. Some patients resume working the next day or schedule their treatment on a Friday afternoon, so the swelling and redness have mostly subsided when they return to work on Monday.
When Will I See Results from Morpheus8?
Your results will depend on the reason for your treatment. You may have some noticeable improvement in your skin texture and skin tightening after the first session, but your body needs time to produce more collagen and elastin for lasting results. Your face and neck will continue to improve over the subsequent two treatments and several months afterward.
Schedule a Consultation
If you are interested in learning more about Morpheus8 treatment and how it can rejuvenate your facial appearance, please contact our Fort Myers office today. We can evaluate your skin and determine whether Morpheus8 or another treatment will give you the results you desire.