CO2 Laser Resurfacing Fort Myers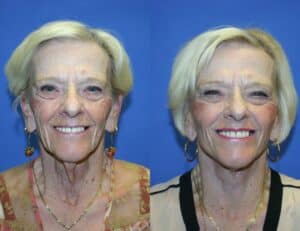 What is the Fractional CO2 Laser?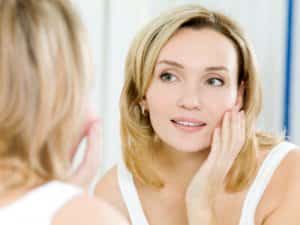 Fractional CO2 laser is used to restore your skin's youthful appearance. Fractional CO2 laser resurfacing is a precise and effective way to tighten the skin of the face, reduce sun spots or freckles and reduce or even eliminate wrinkles. It is the most powerful laser for wrinkle reduction.
Your laser treatment can be performed in the office under local and topical anesthesia or in the outpatient surgical facility if IV sedation is preferred. The treatment takes approximately 1 hour to complete.
CO2 Fractional Laser Recovery
Healing is related to the intensity of treatment. For deep lines, your recovery would be one week of downtime and 4-6 weeks of improving pinkness of the skin. For patients who need just a little tightening, the laser can be adjusted for minimal recovery.
CO2 Laser Resurfacing FAQ
Who is a Candidate for CO2 Fractional Laser Treatment?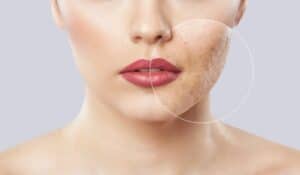 CO2 laser skin resurfacing offers versatility and deep skin tissue treatment that promotes collagen production, improves skin texture and minimizes skin damage (wrinkles, scars and spots) for long-lasting facial rejuvenation and youthful results. Dr. Stevens can determine if this laser treatment is the best option for your needs, and candidacy often comes down to skin tone and time.
Skin tone is the primary issue for people interested in laser treatment with the CO2 fractional laser. Dark skin tones are more at risk of complications because laser skin resurfacing works by targeting damaged tissue and specific pigments. Lasers require contrast to identify skin concerns against the natural skin tone, and the laser could affect healthy skin tissue in these patients, causing adverse results.
Another aspect to consider is recovery time. CO2 fractional treatments are more invasive than other laser technologies, requiring a recovery time of up to two weeks. You may wish to stay away from your workplace until you feel comfortable with your facial appearance after laser skin resurfacing. Some people may work from home during this time, while others need to take time off.
Does CO2 Fractional Laser Skin Resurfacing Hurt?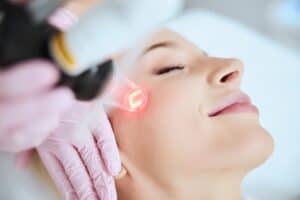 Laser treatments vary in intensity, and the CO2 fractional laser is the most invasive option. A topical numbing agent is applied one hour before the laser treatment to ease discomfort. Many patients compare the sensations during CO2 fractional laser treatment to pins and needles or a rubber band snapping on the skin. The skin may feel hot for a few hours afterward.
Dr. Stevens offers topical or local anesthesia for CO2 laser treatments. For patients with anxiety or fear of pain during the procedure, he can perform laser skin resurfacing with IV sedation at our outpatient surgical facility.
Your comfort is an important consideration during laser skin resurfacing. We can adjust the technology for mild to severe cosmetic concerns. Patients who have treatment for fine lines and wrinkles may experience less discomfort than someone treating deep creases and scarring.
When Will I See Results After CO2 Fractional Laser Treatment?
CO2 fractional laser results depend on the skin issue being treated and how many sessions are required to meet your cosmetic goals. Depending on the intensity, patients may need one to three or four weeks to heal after each laser treatment. Mild signs of aging typically respond in one or two sessions, but acne scars and other more severe issues may require three or more CO2 laser treatments.
Results will start to show while the skin is healing, and the tissues may be pink for some time. The skin will continue to improve in the months after your final treatment. Full results should be evident around three to six months later. Loose skin will tighten, collagen will build up in the tissues, and the skin texture and tone will be smoother and brighter.
CO2 Fractional Laser offers gradual results for a more youthful appearance that doesn't look like you've had cosmetic work done.
Can I Combine Laser Treatment with Other Procedures?
You may choose to highlight your results with additional cosmetic treatments at Stevens Facial Plastic & Laser Center. CO2 laser treatment is commonly done in conjunction with facelifts.
Injectables, such as Bellafill® and Botox®, can enhance your appearance by filling in sunken areas or smoothing lines and wrinkles at the source. Dr. Stevens is a Bella Diamond provider of Bellafill®, meaning he's in the top one percent of trained providers in the United States. He understands the intricacies of the facial tissues and anatomy and can enhance laser treatment results with injectables or other non-surgical means.
Learn More About Laser Skin Resurfacing in Fort Myers
To learn more about skin resurfacing with the fractional CO2 laser, schedule a consultation with Dr. Douglas Stevens at Stevens Facial Plastic & Laser Center in Fort Myers, Florida. Call us today at (239) 481-9292.