How To Treat Facial Scars: These Non-Surgical Treatments Improve Skin Texture
Posted on Saturday, April 1st, 2023 by Douglas M. Stevens, MD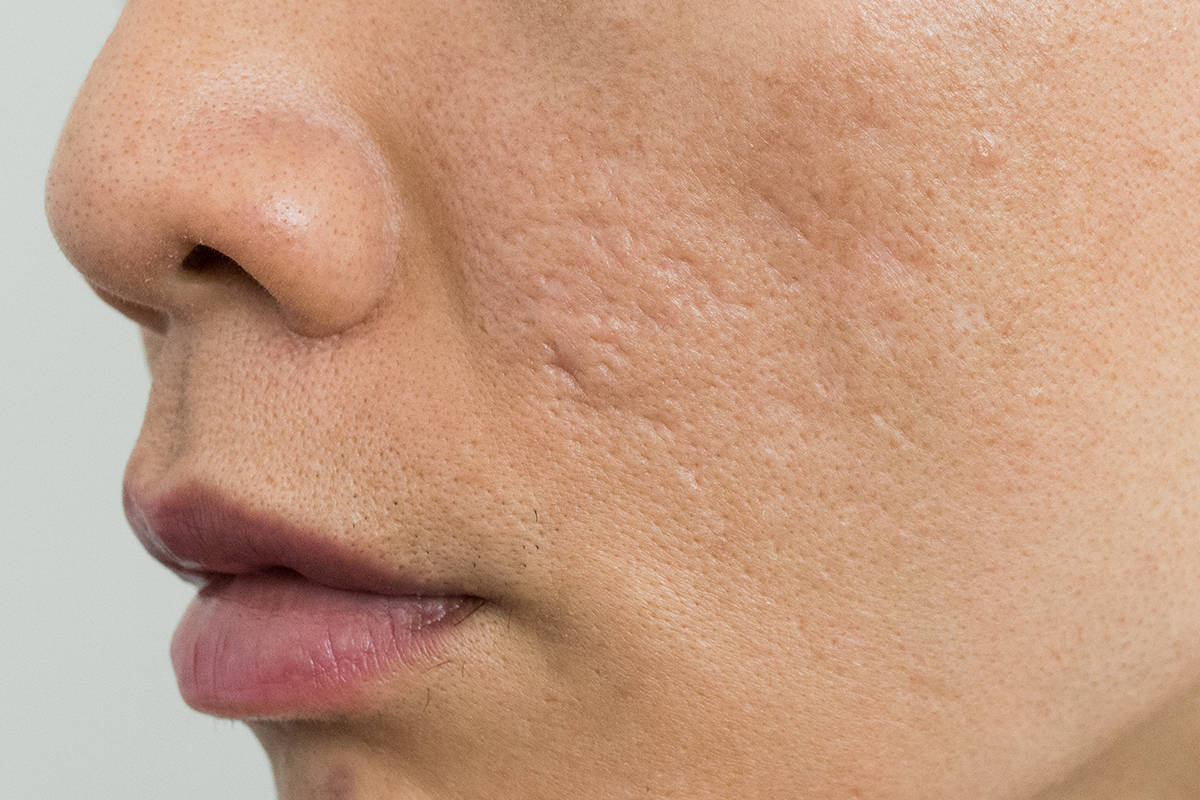 Facial scars mar your appearance and can make you feel self-conscious. These marks serve as permanent reminders of an accident, surgery or a long-ago battle with acne. Trying to hide scars with makeup doesn't always conceal the blemish. While scar revision surgery is needed to address deep scarring, many non-surgical treatments reduce the look of scars while improving skin texture. While some evidence of scarring remains, it is much less noticeable. Dr. Douglas Stevens of Stevens Facial Plastic & Laser Center in Fort Myers discusses ways to soften acne and other facial scars via non-surgical treatments.
Laser Therapy
The heat from laser therapy removes the top layer of skin on the scar. When this layer peels off, new youthful cells replace it. The skin looks smoother and the scar is less apparent. Heat also draws blood to the area, reducing inflammation that makes a scar more detectable. Complete healing takes place in about three weeks.
Patients with active acne are not good candidates for laser therapy.
Morpheus8 RF Microneedling
Morpheus8 radiofrequency (RF) microneedling is a device that creates minute punctures in the skin. These tiny punctures cause microinjuries, stimulating collagen production, the protein that keeps skin firm, smooth and elastic. While microneedling can produce pin-sized scabs, a healing response is triggered in the body. Expect the scabs to fall off as your skin heals. In a few weeks, your skin looks smoother, revitalized and with significantly less visible scarring.
Morpheus8 RF microneedling can treat the following types of acne scars:
Boxcar – oval or round skin depression
Icepick – small, sharp indentations
Keloid – raised, enlarged scar
Rolling – scars appear undulating
In addition, Morpheus8 RF microneedling improves the appearance of fine lines and wrinkles as well as sun-damaged skin.
Intense Pulsed Light
Intense pulsed light therapy, also known as IPL photorejuvenation, works by delivering various light wavelengths to the skin at the same time. For scars, IPL focuses on the damaged area's redness. IPL's light beams penetrate the skin's outer layer and create a controlled version of the body's inflammatory healing process. While that process is what causes initial scarring, IPL encourages collagen production and produces new, healthier skin cells.
IPL is suitable for those still dealing with acne breakouts, including deep pustules and cystic acne.
Contact Stevens Facial Plastic & Laser Center Today
If you have acne or other facial scars and would like more information about non-surgical treatment options, contact Dr. Stevens in Fort Myers to schedule your consultation today. He will devise a custom plan to address your scarring and other skincare needs.