IPL Treatment in Fort Myers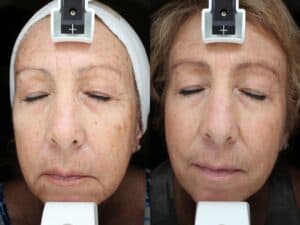 IPL consists of intense flashes of light applied to the skin. The treatments can be tailored by utilizing all or certain frequencies of the full spectrum of light. Treatments can target and remove facial vessels (spider vessels), pigmentation (freckles and brown spots), as well as improve the tone and texture of the skin.
Treatments are performed in the office under topical crème anesthesia and do not require any downtime. If multiple treatments are recommended, three week intervals are required between them. IPL is a very safe and effective treatment and represents one of the most versatile treatments available for the face, neck and decollate.
Contact Us
To learn more about intense pulsed light treatment (IPL), schedule a one-on-one consultation with Dr. Stevens. Contact our Fort Myers office today!