The Combined Benefits of Blepharoplasty, Browplasty and Microblading
Posted on Saturday, June 4th, 2022 by Douglas M. Stevens, MD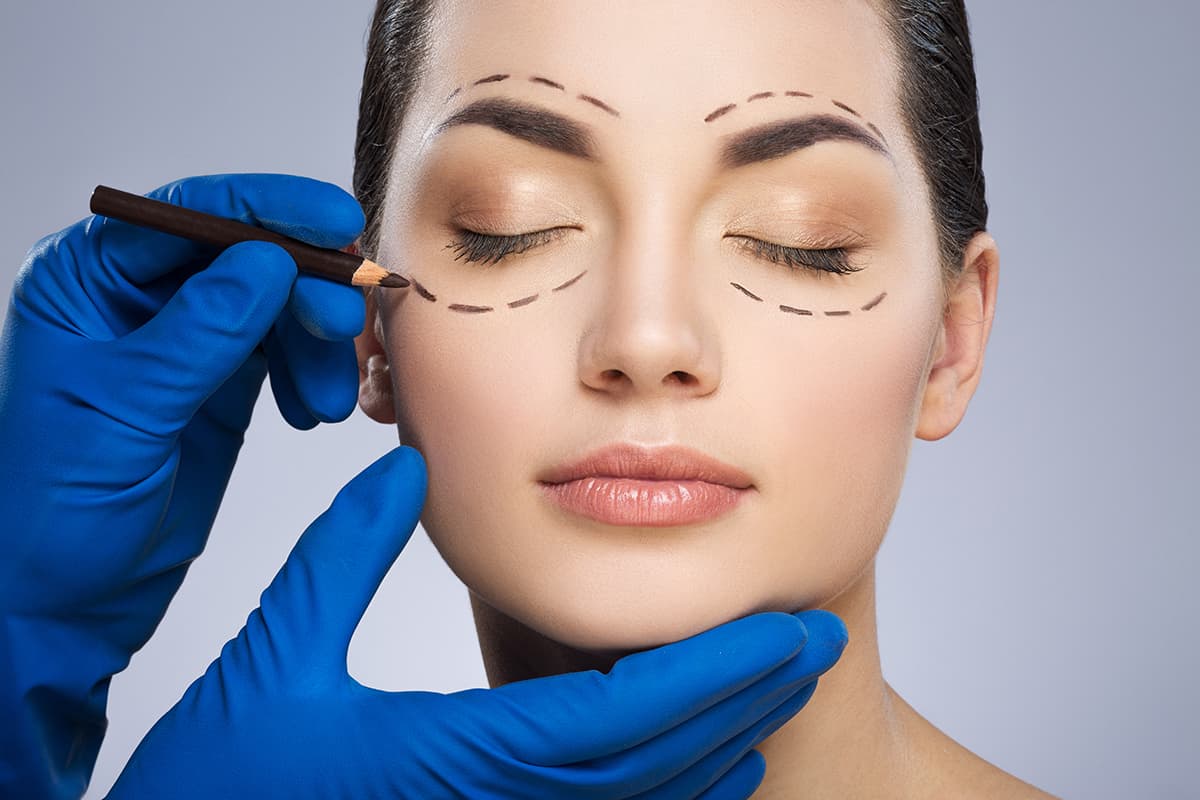 We have all heard the saying that the eyes are the windows to the soul. Unfortunately, as we age those windows can become obscured by saggy and loose skin. If you have noticed that your eyes and brows have lost their youthful and preferred shape and appearance, then this information is for you.
Dr. Douglas Stevens, our trusted Fort Myers facial plastic surgeon, explains how combining blepharoplasty, browplasty and microblading can help you look and feel young again.
Blepharoplasty, Browplasty and Microblading
Before we discuss the benefits of combining blepharoplasty, browplasty and microblading, it is important to understand the differences between the procedures.
What is Blepharoplasty?
Blepharoplasty, also known as eyelid lift, is a surgical procedure that can reduce excess skin around the eyelids, resulting in a tighter and more youthful appearance.
What is Browplasty?
Browplasty is another term for forehead or brow lift. This surgical procedure can address low, droopy eyebrows. There are different types of brow lift techniques. However, they all tighten and/or remove excess skin in the eyebrow/forehead area.
A browplasty does more than just lift droopy eyebrows, it also softens forehead creases and creases in between the brows.
What is Microblading?
Microblading is a non-surgical makeup treatment for eyebrows. The treatment creates the illusion of fuller and/or darker eyebrows via pigment that is applied by our licensed tattoo artist. The results can last up to a year or longer.
Now that you understand the three procedures, we can explain their combined benefits.
The Combined Benefits of Blepharoplasty, Browplasty and Microblading
Blepharoplasty, browplasty and microblading are all treatments that can enhance and improve the appearance of your eyes and face. The procedures are complementary to each other, and working together, they create a natural and harmonious appearance.
The combined benefits are more than just aesthetic. Patients who choose to combine blepharoplasty, browplasty and microblading will also realize other benefits, including the following:
Cost savings – Combining surgical procedures can actually save you money on anesthesia and facility fees.
Time savings – Combining the procedures means that you can reduce overall time spent in surgery and recovery.
Contact Us Today
Do you want to learn more about how you can brighten the windows to your soul? Please call or email us to schedule an appointment with Dr. Stevens to learn more about your eye treatment options.