Bellafill Treatment in Fort Myers
Dr. Stevens is a Bella Diamond provider of Bellafill® - the top 1% of providers nationwide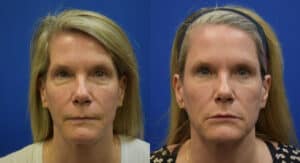 What is Bellafill®?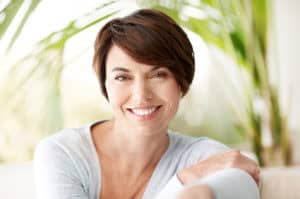 Bellafill® is a long lasting facial volumizer that has a long lasting five year effect. It is a combination of collagen and microspheres of PMMA which is a highly bio-compatible polymer. The collagen is used to see an immediate effect and to uniformly spread out the microspheres. The microspheres induce a collagen matrix and it is this response that yields the uniquely long lasting result.
To view results from previous patients, visit our Bellafill® before and after photo gallery.
Bellafill® Treatment Procedure
Typically at our first session we will take photos and discuss the volumization process with Bellafill®. A skin allergy test is placed and at two weeks we meet again to do the first session. The session lasts about thirty minutes and typically there is minimal or no bruising as a result – you may go back to regular activity immediately. Our second session is 8 weeks later to touch things up. Further sessions are typically at the patient's discretion because he or she likes the results and wants to treat other areas.
The nice thing about Bellafill® is that the results are immediate and long lasting. The fact that the results are seen immediately allow for a very artistic volumization and shaping of the face that is not possible with some of the older means such as fat or Sculptra®.
What is a Bella Diamond Provider: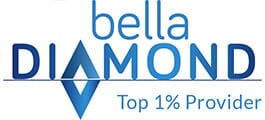 Fort Myers cosmetic surgeon Dr. Douglas Stevens is a Bella Diamond provider for Bellafill®. This means that he is in the top 1% of Bellafill® injectors Nationwide. Having your Bellafill® treatment with Dr. Stevens ensures that your natural beauty is being enhanced with the leading expert in Naples. Dr. Stevens' level of expertise with the use of Bellafill® results in soft, natural results that are not only beautiful, but long lasting, as well.
Learn More About Bellafill® Injections
If you are interested in receiving Bellafill®injections in Fort Myers, Dr. Douglas Stevens invites you to visit him for a consultation. Contact Stevens Facial Plastic & Laser Center today.