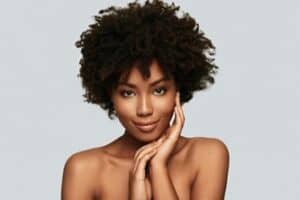 Dermaplaning is a non-invasive cosmetic treatment that removes dead skin cells and vellus hair that rejuvenates the skin. This skincare treatment exfoliates your face leaving a refreshed, smooth, soft complexion. At Stevens Facial Plastic and Laser Center, we offer dermaplaning, which can be followed up with another cosmetic option such as HydraFacials and chemical peels for more dramatic results.
Dermaplane treatments offer various benefits, including:
Improve sun damage
Reduce fine lines and soften wrinkles
Remove fine facial hair
Improve product penetration
Restore a youthful glow
The Dermaplane Procedure
Our esthetician will use a gentle cleanser to clean the skin and degrease with alcohol. A sterile scalpel is used to remove dead skin cells and peach fuzz from the surface of your face. The treatment will be followed by applying corrective serums and sunscreen. Dermaplaning is recommended every four weeks following the natural skin cycle of 30 days. You can return to work right away as there is no downtime. This treatment can be performed in 30 minutes.
Is Dermaplaning Right for You?
This skincare procedure can benefit people who struggle with tone and texture concerns such as rough skin, sun damage, fine lines and peach fuzz. Contraindications are open skin lesions and cystic acne. Retin-A should ideally be discontinued for at least 3 days before the procedure.
Schedule Your Dermaplane Treatment
Only a certified and well-trained medical professional should perform your dermaplaning treatment in a safe, sterile environment. If you're interested in this skincare treatment, contact our facial plastic surgeon in Fort Myers.
Schedule your consultation at Stevens Facial Plastic and Laser Center today.