HydraFacial in Fort Myers
HydraFacial is a facial unlike any other. This gentle, hydrating treatment provides an instant, dewy glow while promoting long-term skin health. The unique three-step HydraFacial approach gently resurfaces the skin, removes impurities from the skin and infuses it with a cocktail of hydrating and nourishing serums.
Under the care of Dr. Douglas Stevens and the team at Stevens Facial Plastic & Laser Center, HydraFacial will provide you with noticeable, lasting results. Your HydraFacial will be completely customized to meet the specific needs of your skin type. Even if you have easily-irritated skin, HydraFacial is gentle and soothing enough for a comfortable experience. Your skin will look healthier and more radiant than ever, thanks to HydraFacial.
What Does HydraFacial Involve?
HydraFacial is great for improving the appearance of the following:
fine lines
wrinkles
loose or inelastic skin
uneven skin tone
rough skin texture
brown spots
oily skin
congestion
large pores
HydraFacial involves three steps:
Cleanse + Peel: The skin is completely cleansed and a salicylic acid solution is used to exfoliate the top layer of skin cells, revealing a new layer of healthy cells.
Extract + Hydrate: Debris and other impurities are dislodged and removed from the pores. The skin is quenched with intense moisturizing products.
Fuse + Protect: The skin is infused with special solutions (e.g., serums, moisturizers) containing antioxidants and peptides to address specific skin-related concerns.
Optional add-on "booster" products or additional treatments can be incorporated into a HydraFacial treatment session as needed to target specific priorities.
Treatment Details
HydraFacial is safe, fast and comfortable. Many patients describe the treatment as "refreshing," "relaxing" and "spa-like." Treatment is never painful; the acids used to resurface the skin are gentle and do not cause scaling or irritation. During the extraction process, patented HydraFacial technology carefully vacuums impurities from the pores, unlike traditional extractions, which involve squeezing and pressing and usually cause irritation and redness.
The HydraFacial handpiece holds a specially designed "HydroPeel® Tip," which creates a vortex effect that simultaneously suctions out debris and impurities from the pores while bathing the skin with nourishing moisturizing serums and other products. The strength of the suction can be toned down in more delicate areas, such as the area under the eyes.
You can expect your HydraFacial to take 30 to 60 minutes. Your treatment will be completely customized to your particular needs and priorities.
Aftercare and Results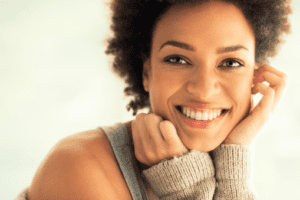 There is no downtime needed after HydraFacial. You can immediately apply makeup and resume your regular activities.
Your HydraFacial provider can provide recommendations for medical-grade skin care products to maximize your treatment results and promote radiant, healthy skin.
Many patients see visible results after a single treatment. How often you return for repeat treatments depends on your specific concerns and goals. Often, one treatment per month is recommended to maintain results.
Schedule a HydraFacial Treatment Today
To schedule a HydraFacial treatment with our team, please contact our Fort Myers office today. We look forward to sharing the incredible benefits of HydraFacial with you!