RSVP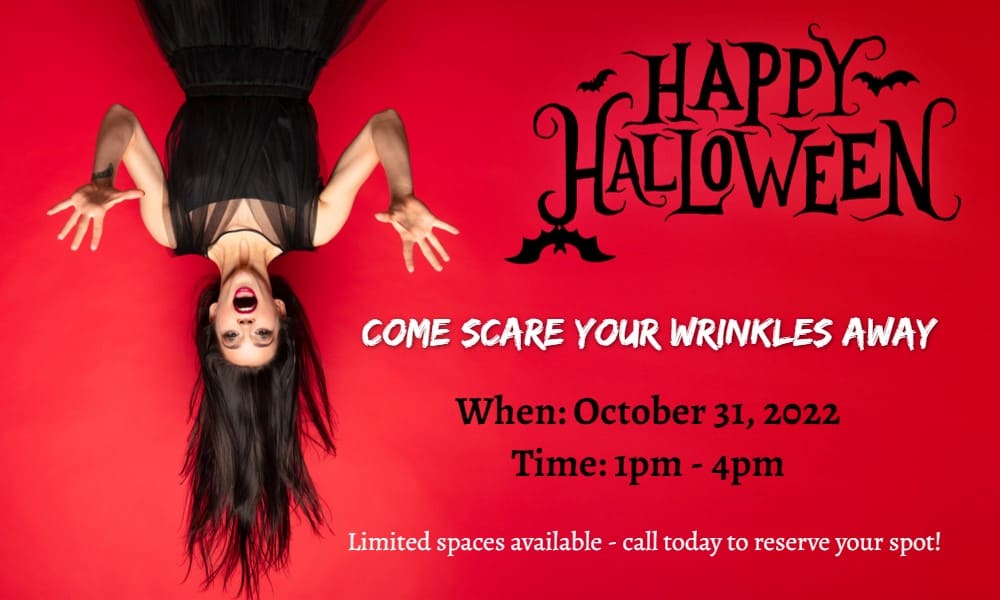 Jeuveau Halloween Event
Jeuveau $10 per unit
minimum of 20 units - Jeuveau cannot be pre-purchased.
Must use the day of the event.
Raffles:
30 units of Jeuveau
ZO Getting Ready Skincare Program
1 syringe of Versa Signature HydraFacial
Receive one raffle ticket with purchase of Jeuveau
- additional tickets can be purchased for $1.00 per ticket or $5.00 for 10 tickets.
RSVP Today!
(239) 481-9292