Chin & Cheek Surgery Fort Myers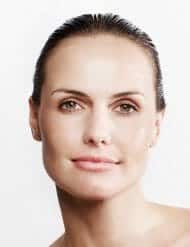 The chin and cheeks are essential to the overall balance and harmony of the face. Both features influence the overall attractiveness of a face and how youthful and vibrant it is perceived to be. If your chin or cheeks are out of balance or proportion with the rest of your face, Dr. Douglas Stevens can help. He is able to enhance a small or recessed chin, reduce an oversized or pointy chin, augment flat or hollow-looking cheeks or reduce oversized, full cheeks.
Chin Augmentation
When a chin is too small, narrow or recessed, it interferes with the aesthetic balance of the various facial features. For example, a very small chin can make the nose look larger by comparison. Also, the poor definition of a recessed chin can compromise the transition between chin and neck, in turn making the face look heavier than it really is.
Dr. Stevens can improve the look of a small or recessed chin in two ways. The first option is to perform a procedure called a sliding genioplasty, in which the chin bone is cut and shifted forward to increase its projection. The second (and less invasive) way to augment the chin is to place a small chin implant around the natural chinbone.
Modern implants are biocompatible and yield a soft, natural looking result. They come in many different styles and sizes to accommodate all kinds of faces and goals. Chin implants can be placed through an incision made underneath the chin or through the inside of the mouth. They are secured to the bone with small screws so they do not shift or migrate out of place.
Chin Reduction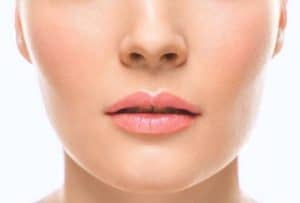 Less common is chin reduction, which improves the look of a chin that is too wide or too long or that projects outward too far. The chin can be shortened or narrowed by removing a wedge of chin bone and tightening the skin around the chin. This can remedy what appears to be a "square" shaped jaw.
Chin Ptosis Repair
Chin ptosis is a condition in which the chin droops over the jawline; sometimes it is referred to as a "witch's chin." Bone and soft tissue can be removed to improve the appearance of a drooping chin.
Cheek Augmentation
Cheek augmentation restores fullness to flat, hollow or sunken-in cheeks and creates a youthful "heart shaped" facial appearance. Cheek augmentation may involve placing a permanent implant over the cheekbones or injecting a long-lasting dermal filler such as Bellafill® into the cheek area. Recovery from cheek augmentation can range from no downtime (injection) to a week (permanent implantation).
Cheek Reduction
In the case of very full, prominent cheeks, the buccal fat pad — the fat pad that gives the cheeks their fullness and shape — can be removed, or the cheekbones reduced to achieve a slimmer facial contour.
How Much Do Cheek and Chin Surgeries Cost?
The cost of a chin or cheek reduction or augmentation depends on the scope of treatment. The best way to get accurate pricing information about your desired procedure is to schedule an in-person examination and consultation with Dr. Stevens and discuss your needs.
To book an appointment with Dr. Stevens, please contact our Fort Myers office today