Restylane® Kysse in Fort Myers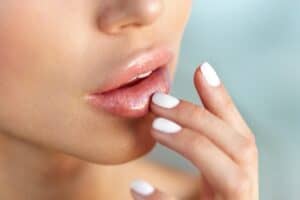 We are proud to announce we are now providing Restylane® Kysse, a new and improved lip filler. Newly approved for use in the U.S. by the FDA, Restylane® Kysse is the first hyaluronic acid (HA) lip filler to use XpresHAn Technology™, also known as Optimal Balance Technology. Kysse is the only FDA approved for 12 months!
This filler moves with your lips as they do. Because of this, patients report that it feels – and looks – more natural than ever.
What is it for?
Restylane® Kysse is for those looking for fuller lips and more defined borders of the lips. It can also fill out the area around the lips, smoothing out wrinkles and fine lines around the mouth. Results are subtle enough to be natural looking, yet bold enough that people will be asking what's different about you!
Careful placement of Kysse in our Southwest Florida patients' lips produces plump natural looking lips. Hyaluronic acid holds moisture within tissues, which creates youthful looking volume, which in turn fills in the wrinkles around the lips.
Schedule Consultation Comprehensive & Personalized
How does it work?
Restylane® Kysse is a hyaluronic acid (HA) filler. It is administered in injection form directly to the lips. Lidocaine is included in the formulation for your comfort.
Am I a good candidate?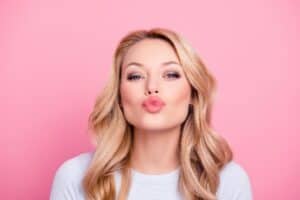 Restylane® Kysse filler can be used by those over the age of 21. It's especially good for anyone with age-related loss in lip volume as well as fine lines surrounding the mouth. Restylane® Kysse has a very high satisfaction rating, with 86% of patients in clinical trials stating they would be getting the treatment again.
How long do Restylane fillers last?
Restylane® Kysse fillers last at least 6-9 months, with some effects lasting up to 12 months. In fact, 78% of patients in clinical trials said they were pleased with results after one year. This was one reason Dr. Stevens was so interested in providing this lip filler for his clientele.