BOTOX & Dysport Injections in Fort Myers
When you look in the mirror and notice a deep crease or wrinkle, it might be time to consider BOTOX® or Dysport®. BOTOX Cosmetic and Dysport injections relax muscle motion to help eliminate wrinkles.
BOTOX Treatment Areas
The most common areas on the face that BOTOX and Dysport are injected are the lines between the eyebrows, on the forehead, and the smile lines that appear on the sides of the eyes. Frown lines and creases on the forehead are important to treat early because, if left untreated, they can get deep and causes a red, depressed line even when at rest.
BOTOX Side Effects
BOTOX and Dysport injections will not be administered if a patient is pregnant or breastfeeding, has an infection on the injection site, or has had an allergic reaction to any of the ingredients found in Dysport and BOTOX cosmetic. Following treatment, side effects may include:
Redness
Bruising
Infection
Pain at the Injection Site
How Much Do Injections Cost?
Treatment cost will depend on a number of factors including which areas the patient wants to treat and the number of injections required. Price for a typical BOTOX or Dysport treatment in Fort Myers ranges from $125 – $600. Schedule a consultation at the Stevens Facial Plastic and Laser Center today to receive a personal price estimate.
BOTOX Before & After Photos >>
Botox FAQs
How does Botox work?
Botox temporarily relaxes the facial muscles that contract when frowning, squinting or smiling. The repeated muscle contractions contribute to the formation of visible wrinkles and fine lines called dynamic wrinkles.
Botox injections block signals from the nerves to these muscles. As the muscle relaxes, the overlying wrinkle or line gradually becomes less visible and the skin looks smoother.
Is Botox safe?
Yes, Botox has a long history of safety and efficacy. It was first approved by the FDA for cosmetic use in 2002. Since then, it has been extensively researched and studied.
How is Botox administered?
Botox injections are relatively simple and Dr. Stevens can conveniently perform them in our office.
First, Dr. Stevens will inquire about your treatment goals and assess your facial anatomy to determine a suitable plan of action. Then, he will carefully inject small amounts of Botox into the target area using an ultra-fine needle.
It usually takes about 10 to 20 minutes to administer the injections.
Do Botox injections hurt?
Your comfort is very important to Dr. Stevens. Our team can apply ice or a topical numbing cream prior to the treatment to keep you comfortable.
What areas of the face can be treated with Botox?
Commonly treated areas include the forehead, area between the eyebrows and the outer corners of the eyes.
Can men benefit from Botox injections?
Yes, men who are bothered by visible facial wrinkles can benefit from Botox injections. The top areas of concern among men include crow's feet and forehead lines.
When is the best time to get Botox?
According to Dr. Stevens, the ideal time to get Botox injections is before you notice dynamic wrinkles when your facial expression is neutral. However, it is never "too late" to get Botox.
Schedule a consultation with Dr. Stevens to evaluate your individual needs and discuss your options.
Can I resume my normal routine after the injections?
Dr. Stevens asks that you avoid strenuous exercise for about 24 hours after treatment. You should also refrain from laying down and pressing or rubbing the treated area(s) for approximately four hours after treatment.
How quickly will I see results?
You should notice an improvement in the treated area within 24 to 48 hours of treatment. The full results should reveal themselves within a week.
Who should not get Botox?
Women who are pregnant or nursing should not get Botox. Individuals with certain neurological disorders also should avoid Botox. Talk to Dr. Stevens if you have questions about your candidacy.
How long does Botox last?
Everyone metabolizes Botox differently. The results of the injections usually last three-five months.
How many treatments will I need to see results?
You will see an improvement in dynamic wrinkles and lines after one appointment. Plan to repeat the injections every few months if you wish to maintain the results.
How can I avoid looking overdone after Botox injections?
The key to not looking overdone or artificial after Botox injections is to select your injector carefully. Qualified, experienced injectors like Dr. Stevens understand exactly how much product to use and precisely where to place it to create subtle and beautiful results.
---
Jeuveau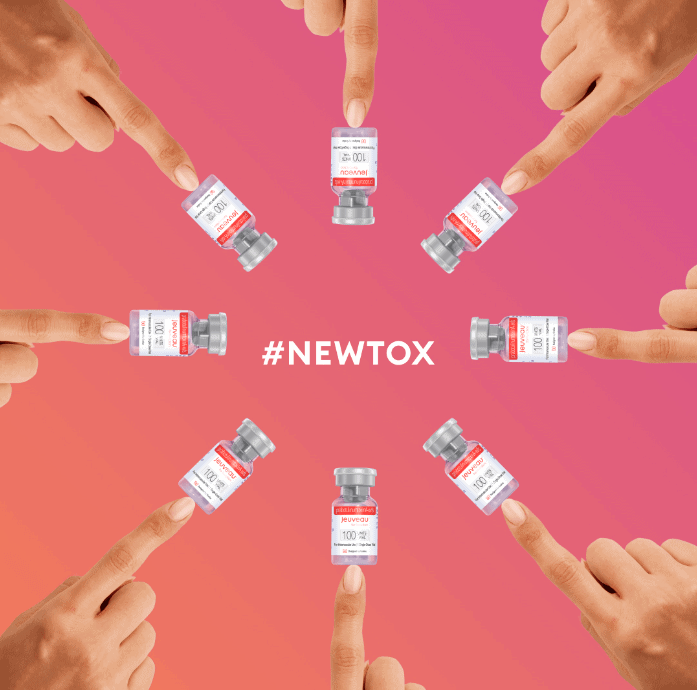 Jeuveau is a new neurotoxin similar to Botox and Dysport that can reduce wrinkles and help the skin look smoother and younger. Approved by the FDA in February 2019, Jeuveau is intended for the improvement of moderate to severe glabellar lines, more commonly referred to as "frown lines." Frown lines are vertical lines that appear between the eyebrows due to repeated frowning or other facial expressions.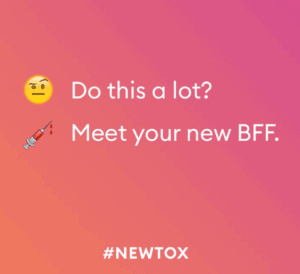 When injected into the target area, Jeuveau blocks the nerves that tell facial muscles to contract when making an expression like frowning. As the muscle relaxes, the overlying line or wrinkle becomes less noticeable and the skin looks smoother. The results have been shown to last for several months, at which point repeat treatment is needed to maintain the effects.
For more information about Jeuveau, please contact our Fort Myers office today.