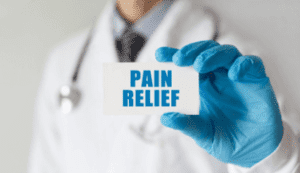 Imagine one less reason to be apprehensive about a cosmetic procedure, whether surgical or non-surgical. That's the promise of a remarkable new sedation system that experienced Fort Myers facial plastic surgeon Dr. Douglas Stevens is proud to offer his patients. It's called PRO-NOX™, and it uses advanced technology to empower patients, allowing each individual to control the quantity of pain medication received during a procedure.
It's essentially a new twist on an anesthetic that has been trusted by doctors and patients for decades. PRO-NOX™ delivers a calming gas that is half oxygen and half nitrous oxide. This isn't your grandfather's laughing gas, however. It's an innovative system that allows each patient to control the flow of analgesic during a procedure, depending on your discomfort or perception of pain.
How PRO-NOX™ Works
PRO-NOX™ is available for virtually any procedure. The patient inhales the gas mixture through the mouth and uses a small control panel to adjust the stream. No need to be apprehensive about whether you will feel discomfort — you are in control of how much and when you will receive pain relief. The system can also be used right before and after surgery, eliminating the need for medications that may have unwanted side effects or addictive properties. And because the effect wears off in approximately 10 minutes, it will be safe for you to drive yourself home.
PRO-NOX™ does more than ease pain; it also soothes anxiety. The mixture takes effect quickly, but although you are soon freed from discomfort and worry, you are still conscious. That is what makes it possible for you to adjust the quantity of the analgesic, of course. It's great for doctors, too, allowing your plastic surgeon to focus on your revitalizing procedure, confident that you are managing your own comfort.
To learn more about the PRO-NOX™ system, along with other anesthetic options available for outpatient procedures, schedule a personal consultation with skilled Fort Myers facial plastic surgeon Dr. Douglas M. Stevens by contacting Stevens Facial Plastic & Laser Center today.