Elevate Your Drooping Eyebrows With Brow Lift For A Youthful, Refreshed Appearance
Posted on Wednesday, November 2nd, 2022 by Douglas M. Stevens, MD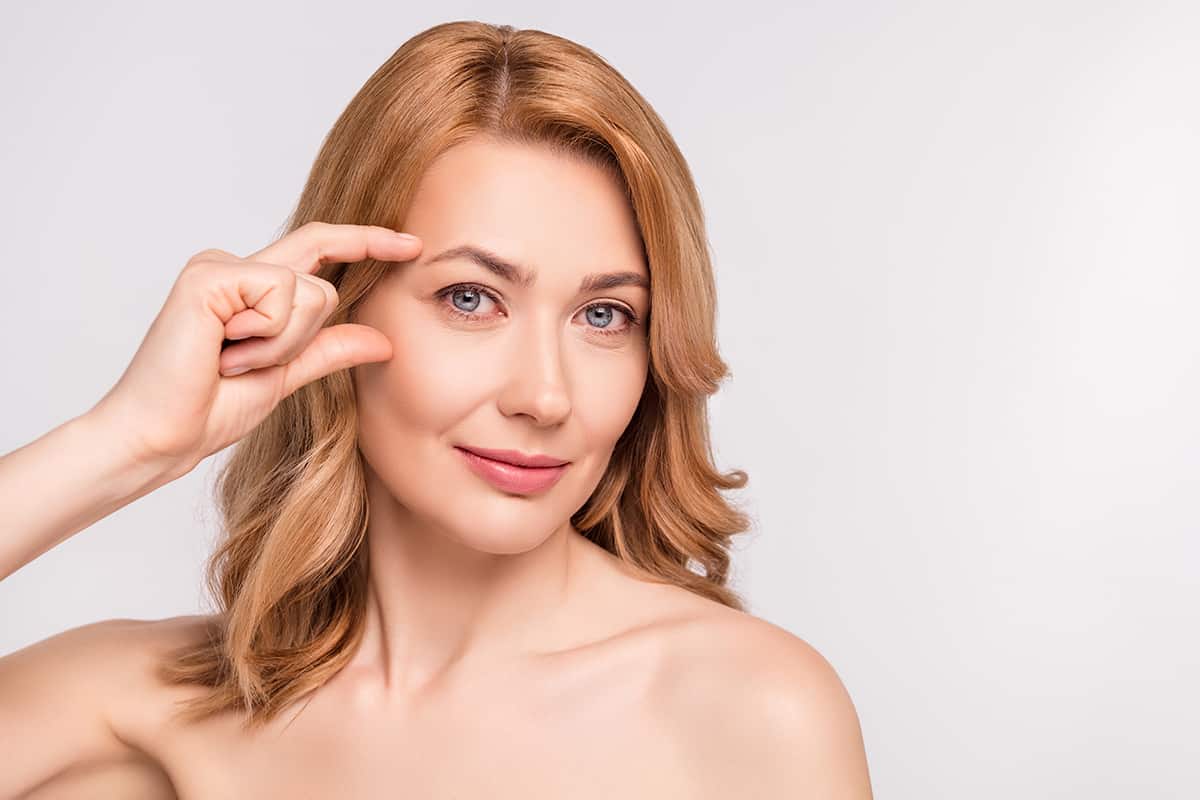 Your skin loses elasticity and volume with age, and these changes start as early as your mid-20s. Creases along the forehead and vertical lines on the upper nose combined with sagging eyebrows create an angry, sad or tired look that may make you appear older than your chronological age. Brow lift, or browplasty, reduces wrinkles around the eyes, brows and forehead. The procedure elevates the brow position for a younger, well-rested appearance. 
Dr. Douglas Stevens is a double board-certified facial plastic and reconstructive surgeon. His exceptional skill and experience have helped countless patients achieve their cosmetic goals with browplasty and other face procedures. He's a respected surgeon among his peers who has authored over 40 articles in various surgical journals. Dr. Stevens performs all procedures at Stevens Facial Plastic & Laser Center or an accredited surgical facility. 
What Is Brow Lift?
Brow lift elevates the eyebrows to restore your natural arch and reduces sagging tissues over the upper eyelids. The procedure can smooth crow's feet on the outer corners of the eyes and removes loose skin from the forehead for a refreshed look. 
Do You Qualify For Brow Lift? 
The typical brow lift candidate is in good physical health, a non-smoker and has realistic expectations for their results. People with unsightly forehead lines and sagging eyebrows can benefit from browplasty. If you're bothered by the appearance of your brows and associated wrinkles, schedule a consultation with our facial plastic surgeon to learn more. 
Dr. Stevens will evaluate your complexion, discuss your aesthetic concerns and overall health and recommend the procedure that fits your needs. Brow lift is often combined with facelift, eyelid surgery or laser skin resurfacing for more facial rejuvenation. 
How Does Browplasty Work? 
Browplasty surgically lifts sagging eyebrows for people with skin laxity and moderate to severe lines and wrinkles in the upper face. Dr. Stevens only performs endoscopic brow lift. Endoscopic browplasty is the preferred approach because this minimally invasive procedure uses small incisions concealed in the hairline and inserts a thin tube with a camera (endoscope). The endoscopic method leads to less scarring, faster recovery and a quick procedure (about an hour). 
If you're tired of looking tired, sad or angry because of drooping eyebrows, schedule a consultation with our board-certified facial plastic surgeon. Contact Stevens Facial Plastic & Laser Center in Fort Myers, Florida, at (239) 481-9292 for an appointment with Dr. Stevens.