Injectables That Target the Muscles Responsible for Your Lines and Wrinkles
Posted on Thursday, January 20th, 2022 by Douglas M. Stevens, MD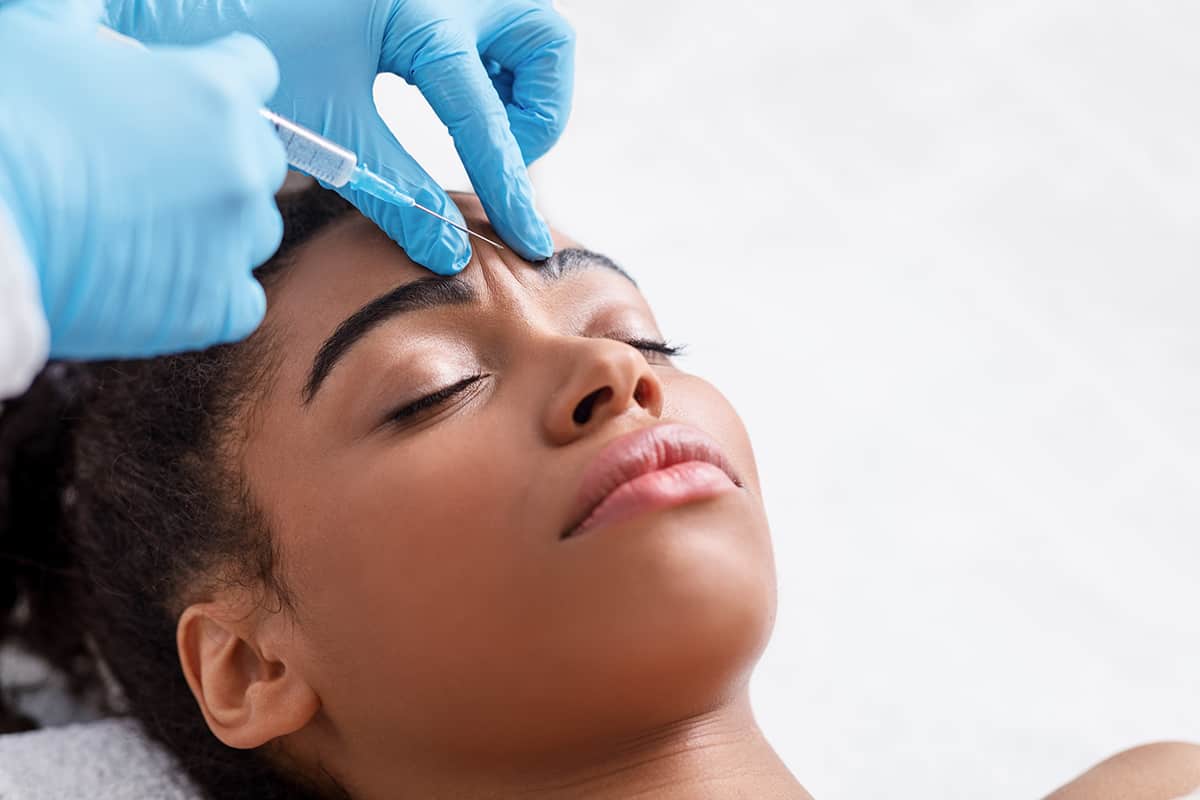 As we age, lines and wrinkles form for various reasons. Some of these creases, called static wrinkles, develop due to gravity and the natural loss of volume and elasticity in our skin. Dynamic wrinkles are those that form with facial expressions or habits such as smoking. These lines show when you squint, frown, laugh, cry or smile and fade with the movement when you are young.
As you get older, your skin loses the ability to bounce back from these facial expressions, leading to permanent dynamic wrinkles that may deepen with time. Stevens Facial Plastic and Laser Center offers neuromodulator injectables that target the muscles behind those dynamic wrinkles for a smoother, younger appearance.
How Neuromodulator Injectables Work
Botox, Dysport and Jeuveau are all FDA-approved to treat dynamic wrinkles, including crow's feet on the outer corners of your eyes, horizontal forehead lines and frown lines between the brows. These injectables contain botulinum toxin type A, a potent neurotoxin that blocks the transmission of impulses from the nerves that signal your muscles to move, preventing contractions by partially immobilizing the area.
Neuromodulator injectables offer temporary results — typically lasting three to five months — and are an effective way to smoothen wrinkles that don't go away when your face is at rest. Repeat treatments can prevent repetitive facial expressions from carving deeper creases into your skin. Some people use Botox and similar injectables to pre-emptively treat these dynamic wrinkles. Most patients see anti-aging effects within three to five days of their injectable treatment and results continue to improve for one to two weeks.
Botox Vs. Dysport Vs. Jeuveau
These three injectables use neurotoxins to reduce lines and wrinkles caused by muscle movements and work similarly. Their active ingredient is the same, but each injectable contains unique proteins that disperse the product differently throughout the tissues. Dr. Douglas Stevens will discuss your options for dynamic wrinkle treatment and determine which injectable will deliver the best results for you.
Botox
Botox was the first neuromodulator injectable to hit the market and is widely known for its anti-aging abilities. It is approved for cosmetic and medical uses and best for the following dynamic wrinkles:
Frown lines (also called "11s" or glabellar lines; located between the eyebrows)
Horizontal forehead lines (also known as glabellar lines)
"Crow's Feet" (also called smile lines or laugh lines)
Dysport
Dysport contains a more diluted botulinum toxin than Botox, which allows it to spread faster through the muscle and tissues. The injectable is used for medical and cosmetic uses and is an excellent option for large areas of skin such as the forehead. Dysport is FDA-approved for glabellar lines (horizontal forehead lines) that stretch across the skin above your eyebrows.
Jeuveau
Jeuveau is the latest neuromodulator injectable to hit the market and is FDA-approved to treat the "11s" found between the eyebrows. Jeuveau treats frown lines similar to Dysport but contains larger particles of botulinum toxin like Botox, earning its nickname "Newtox." This neuromodulator is FDA-approved for moderate to severe glabellar lines.
The right injectable for your needs may come down to your personal preference. Dr. Stevens will discuss your options during your consultation and may be able to administer your treatment afterward.
Schedule Your Consult at Stevens Facial Plastic & Laser Center
If you are interested in reducing the appearance of your dynamic wrinkles with Botox, Dysport or Jeuveau, Stevens Facial Plastic and Laser Center can help you achieve a younger look. Contact Dr. Stevens in Fort Myers today to schedule your consultation.