Tired of Looking Tired? Rejuvenate Your Eyes with These Treatment Options
Posted on Tuesday, July 20th, 2021 by Douglas M. Stevens, MD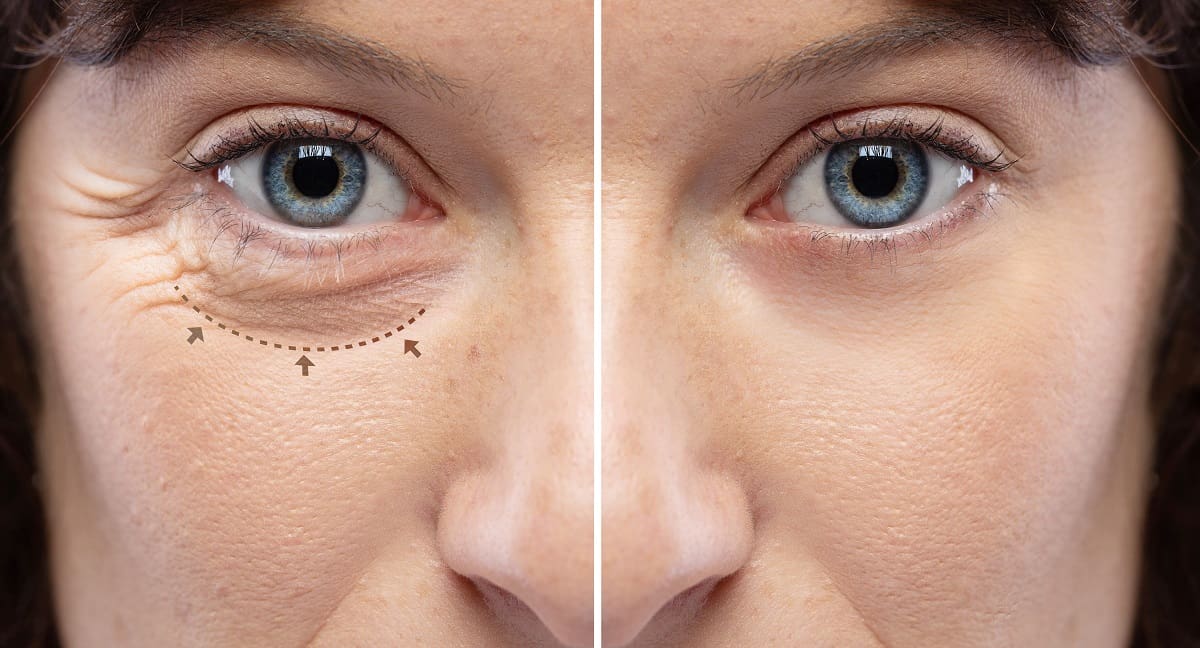 As you age, changes in the delicate tissue around the eyes can be some of the first telltale visible signs of aging. As the eyelids start to sag and upper-eye muscle tissue diminishes, forehead and brow muscles overcompensate and with overuse can also begin to sag.
In our 40s, these changes can begin to give the appearance of being tired, weary and sometimes much older than we are. Luckily, advances in modern plastic surgery techniques have created options that can make you look renewed, refreshed and youthful. But which option is right for you?
Brow Lift (Browplasty)
The forehead creases that come with age can be bothersome but brow lift (also sometimes called forehead lift or browplasty) is a surgical procedure that lifts the drooping brow to create a rejuvenated appearance. Minimal incisions are made behind the hairline in this procedure, and underlying tissues are tightened or removed. Recovery takes about two weeks. If you feel that forehead wrinkles or a sagging brow is making you look angry or tired, schedule a consultation with Dr. Stevens to see if a browplasty is the right option for you.
Eyelid Lift
If the concern you have is tired-looking, loose skin around the eyes, blepharoplasty, also known as eyelid lift, may help you get the bright, rested look you desire. An upper or lower eyelid lift can often remedy excess skin sagging above the eyes or extra, bulging fat above or beneath the eyes. Hanging or excess skin is removed and patients can typically return to work within one to two weeks. Residual swelling may take several months to fully resolve and allow full results to emerge. This procedure can usually be performed under local anesthesia in the office.
Non-Surgical Treatments
There are also some non-surgical treatments for rejuvenating the eye area. Smiling and squinting contracts muscles that cause fine lines and wrinkles called "dynamic wrinkles" around the eyes over time. Injectables like Botox and fillers can help.
Botox injections can relax the underlying muscles by blocking nerve signals. The overlying skin gradually relaxes as well. Botox has been FDA approved since 1992. It has a long evidence-based history and is a low risk treatment.
Other fillers like Revanesse Versa can be used to fill in hollow areas under the lower eyelid.
Less invasive treatments like chemical peels or laser facials cannot help with sagging or drooping skin, but may help with very superficial fine lines.
Schedule Your Consultation Today
To find out what treatments will best match your specific needs, contact the office today to schedule a consultation with Dr. Douglas Stevens.